Professional local
Roof Replacement
We are experts in providing the best roof replacement services to all homeowners in the Lawrenceville and Metro Atlanta, GA, area. Book your free roof inspection today!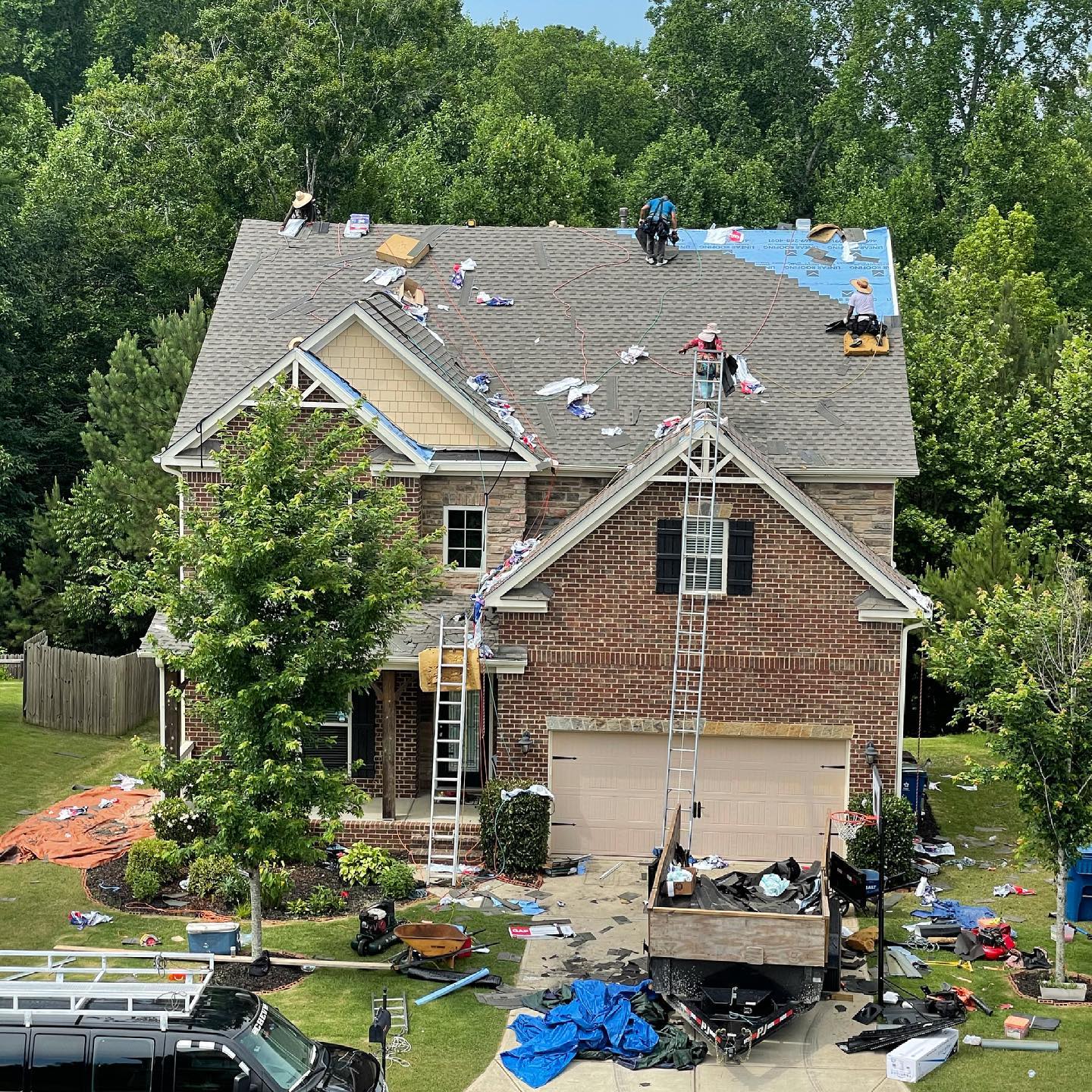 Residential & Commercial
Roof Replacement
Replacing your roof seems to be a challenge at the first look but not if you work with the right roofing contractor.
Investing in replacing your roof is an important decision, and we want to help you find the best roofing company for your needs. Our team of professionals will work with you every step of the way while providing transparent communication at all times. We are the top experts in Lawrenceville and the metro Atlanta area when it comes to residential roof replacement.
Residential Roof Replacement is necessary when you are at your wit's end with other options and the shingles have deteriorated to a point that it allows water in. Advanced Roofing and Remodeling strives for excellence and will do anything within our power to make sure your roofing replacement lasts as long as possible.
Most residential roofs are made of good quality materials. The only thing that matters the most is how well the roofs were installed- following specifications and making sure to do everything correctly will lead to long lasting roofs for every family's protection.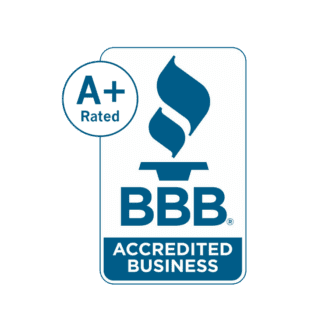 Put Your Trust In An
A+ Rated BBB Accredited

roofing Contractor
Advanced Roofing & Remodeling is an A+ Rated Contractor with the Better Business Bureau and Lawrencevilles preffered local roofing company to work with.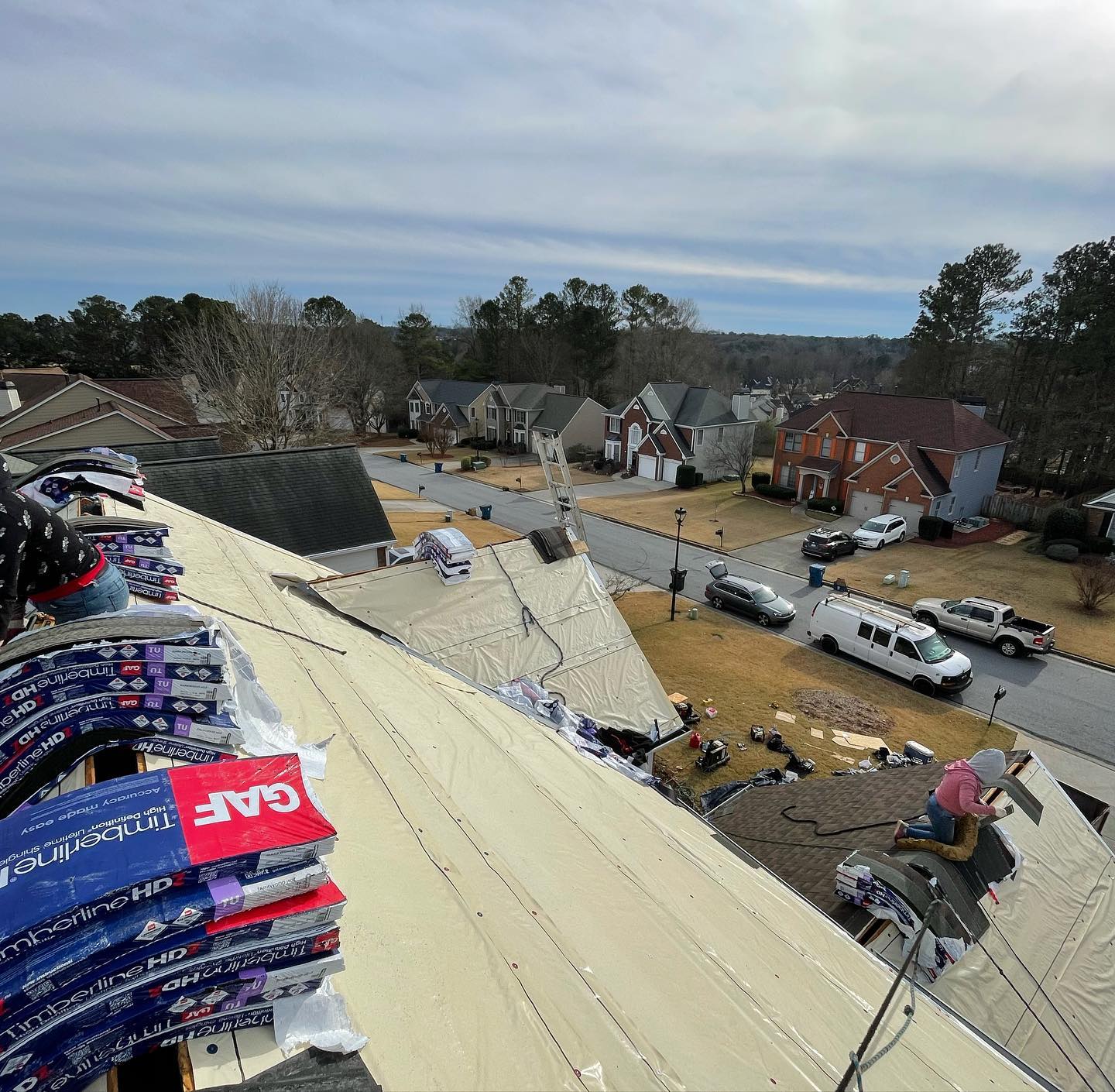 Only Pay for
Roof Replacement

when you actually need it!
Watch out for those sneaky roofing companies who try to sell you a roof replacement service when all that is needed, really, is some repairs. These bad apples employ the worst of them: high-pressure salesmen with no conscience about selling their services whether it's what you need or not!
Most of the time when a salesman is telling you sales pitches, they don't actually know much about roofing. Don't fall for that! We never push our clients into anything they don't actually need! Instead, let us how you how best your house can be taken care of and what work needs to be done on it.
Roofing is a big investment and it's important to do your research before hiring the wrong company. We are always honest with our clients about what they need for their roof, but we never push salesman on them because that would be terrible if someone did that to us!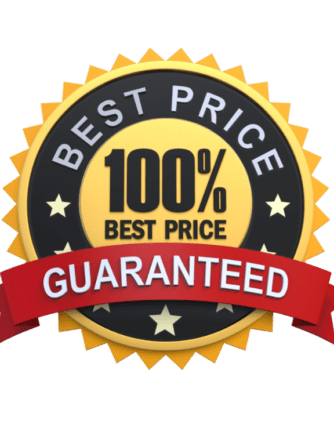 Roofs starting

as low as $4,000!
Advanced Roofing & Remodeling offers the BEST prices on roofs in the Lawrenceville and Atlanta area. Prices start from $4,000 for roofs of 1200 sqft labor and materials and go up depending on the scope and size of the job. Our professional roofing staff is always up-to-date with the newest Georgia roofing laws and insurance requirements.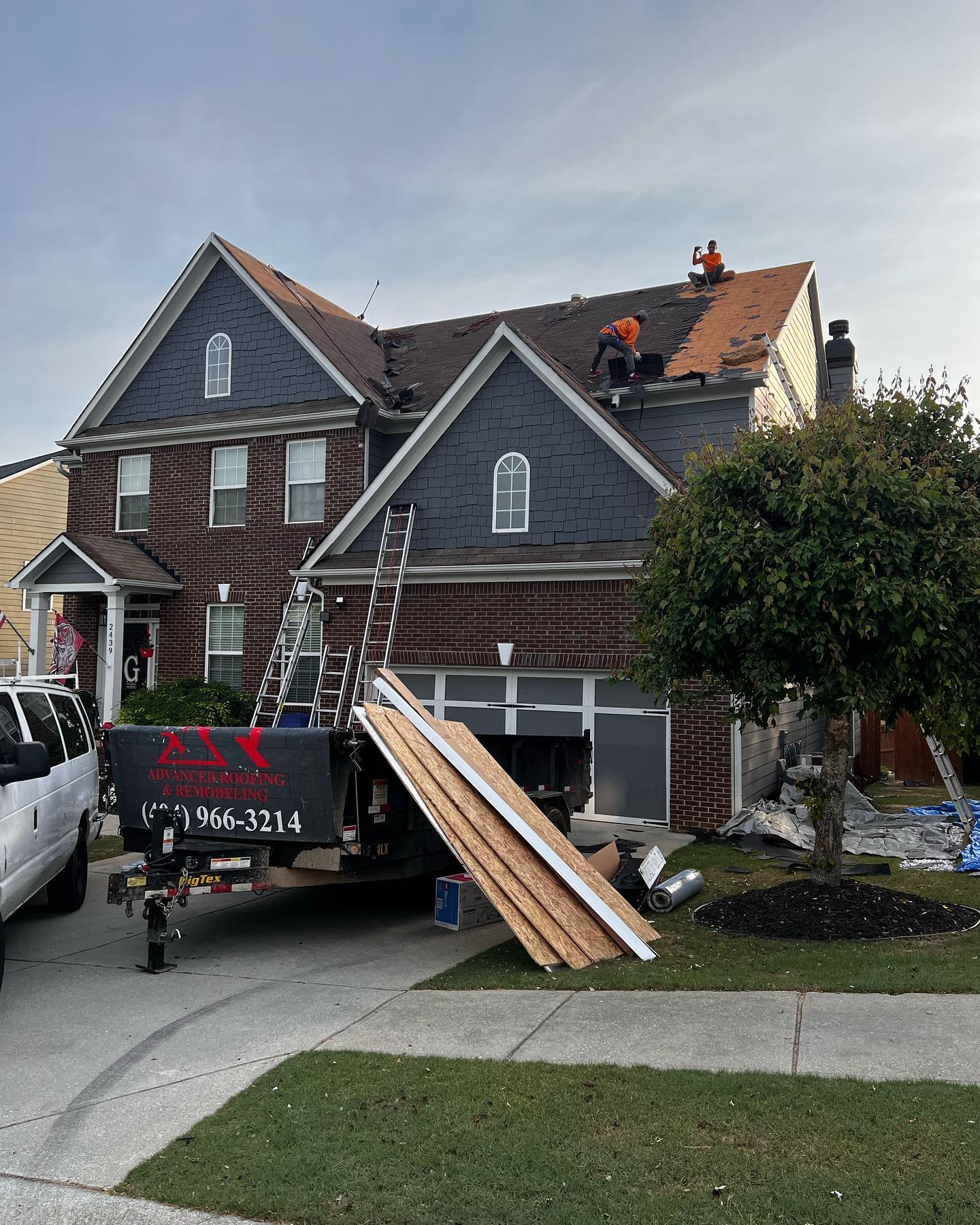 How do I determine when it's time to
replace my roof?
Here are some key things you should keep in mind for the future, but remember these aren't perfect rules; just guidelines.
Is your current roof old or past its safe lifespan? (Typically 10-15 years)

What type of material is your current roof made of? (Unsure? Call us!)

Does your current roof have any noticeable damage? (Missing shingles, etc.)
It's important to keep your roof in good order so that you won't have any water damage or other structural problems.
If you think there is mold, rot, or a leak that affected your home's or business's core foundation then call us for a free roof inspection and we will make sure everything gets taken care of before it becomes an issue! The mold and rot in roofs can quickly turn into a disaster for everyone.